Posted: October 25, 2017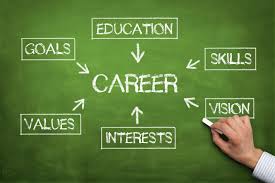 Wednesday, November 1st is Take our Kids to Work Day. This is a day when parents of grade 9 students take their children with them to work in order to show them what they do in their jobs. Sometimes, parents choose to send their children with a close relative or friend if they feel that experience would be more relevant or there would be challenges taking a child into their work environment. All grade 9 students should be involved in some way on November 1st. There will be no programming at the school for grade 9s. While we will supervise students if they arrive, for safety purposes, it is very much preferable for them to have this experience as they begin to consider their future careers. In addition, reflections completed as a result of this day will be included in the final assessment for Career Education 9.
Below are the resources necessary to learn about Take our Kids to Work. Permission forms may be handed in to the counselling office.
Parent guide_Take Our Kids to Work2017
RE Mountain Secondary – TOKTW Handout (Grade 9)