Office 365
Login information
Website:            Office 365 Login       
What If I Have Forgotten My School Password?
The password used to log in is the same as the password used to log into school computers or access the school wifi.  Most students have changed their passwords but if you haven't, the default password is the first two letters of your first name (no capitals), followed by the first four numbers of your student number and then followed by two dollar signs ($$)
If you have forgotten your password, you can go to password.sd35.bc.ca and follow these steps:
If you have been to this site before and "Claimed" your account, 

You can click on the need help button in the top right corner and answer their security questions to reset your password

If you have never "Claimed" their account, 

You should click on Claim My Account
On the next screen make sure it says Student Claim Policy and then click on Next
On the next screens you will enter identifying information and create security questions. At the end of the process your password will be reset.
Here is a video to show you how: https://vimeo.com/418287817
You can access Office 365 via the web OR download it to your device(s).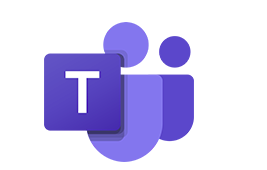 Many of your teachers will be choosing to use Microsoft Teams to communicate with students and/or offer video lessons.  All students in Langley have access to MS Teams through their Office 365 account.
Computer Login